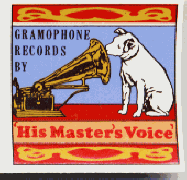 antwoordplaten
| | |
| --- | --- |
| Save the last dance for me – Drifters | I'll save the last dance for you– Damita Jo |
| Are you experienced – Jimi Hendrix | Yes I am experienced – Eric Burdon and the Animals |
| By the time I get to Phoenix – Glen Campbell | By the time you got to Phoenix – Wanda Jackson |
| I'm a man – Muddy Waters | I'm a woman – Koko Taylor |
| Tramp – Otis Redding & Carla Thomas | Papa was too (Tramp) – Joe Tex |
| I'm the Wolf – Howlin' Wolf | She-Wolf – Jessie Mae Hemphill |
| Oo-Poo-Pah-Dooh – Jessie Hill | Can't get enough (of that oo-poo-pah-dooh) – Jessie Hill |
| Handy Man – Del Shannon | Kama Sutra – Bonzo Dog Doo Dah Band |
| Stand by me – Ben E King | I'll be there – Damita Jo |
| I'm gonna be a wheel someday – Fats Domino | I don't want to be a wheel no more – Bobby Mitchell |
| Hi Heel Sneakers – Tommy Tucker | Slip-in mules (no hi heel sneakers) – Sugarpie DeSanto |
| Pretty Boy Floyd – The Byrds | Avenging Annie – Andy Pratt |
| It's my party – Lesley Gore | Judy's turn to cry – Lesley Gore |
| Take Five – Dave Brubeck | Take Ten – Paul Desmond |
| Put your head on my shoulder – Paul Anka | Go cry on somebody else's shoulder – The Mothers of Invention |
| Locomotion – Little Eva | Slow down Little Eva – Roy Brown |
| The Tennessee Waltz – Les Paul & Mary Ford | The Brand New Tennessee Waltz – Jesse Winchester |
| Dancing in the streets – Mama's & Papa's | (No more) Dancing in the streets – John Hiatt |
| Hound Dog – Big Mama Thornton | Mr Hound Dog's in town – Roy Brown |
| Reet Petite – Jackie Wilson | Reet Petite and Gone – Louis Jordan |
| The Honeydripper – Joe Liggins | Honey Sipper – Charles Brown |
| Deacon Jones – Louis Jordan | Fare thee well Deacon Jones – Bullmoose Jackson |
| Caldonia – Louis Jordan | Caldonia's wedding day – Roy Brown |
| The Twist – Chubby Checker | Let's twist again – Chubby Checker |
| Stand by me – Ben E King | Don't play that song no more – Ben E King |
| Minnie the Moocher – Cab Calloway | Minnie the Moocher's wedding day – Billie Banks |
| Peggy Sue – Buddy Holly | Peggy Sue got married – Buddy Holly |
| Salty Papa Blues – Dinah Washington | Papa ain't salty – T Bone Walker |
| Lucy in the sky with diamonds – The Beatles | Judy in disguise with glasses – John Fred & his Playboy Band |
| We blue it – Ramsey Lewis Trio | We blue it again – Ramsey Lewis Trio |
| Cleo's Mood – Jr Walker & the All Stars | Cleo's Back – Jr Walker & the All Stars |
| I'm a king bee – Muddy Waters | Queen Bee – Koko Taylor |
| Papa Oo Mow Mow – Rivingtons | Mama Oo Pow Pow – Cramps |
| King of the road – Roger Miller | Queen of the house – Jody Miller |
| He'll have to go – Jim Reeves | He'll have to stay – Jeanne Black |
| You talk too much – Joe Jones | I don't talk too much – Martha Nelson |
| The Wanderer – Dion | Lovers who wander – Dion |
| St Louis Blues – Louis Armstrong | Ghost of the St Louis Blues – Leon Redbone |
| I can't help myself (sugarpie honeybunch) – Four Tops | It's the same old song – Four Tops |
| Johnny B Goode – Chuck Berry | Bye Bye Johnny – Chuck Berry |
| Get a job – The Silhouettes | I found a job – The Heartbeats |
| Bring it on home to me – Sam Cooke | I'll bring it on home to you – Carla Thomas |
| A thousand miles away – Heartbeats | Five hundred miles to go – Heartbeats |
| Five hundred miles to go – Heartbeats | Daddy's Home – Shep & the Limelites |
| Daddy's Home – Shep & the Limelites | What did Daddy do – Shep & the Limelites |
| The Dog – Rufus Thomas | Walking the dog – Rufus Thomas |
| Can your monkey do the dog? – Rufus Thomas | Somebody stole my dog – Rufus Thomas |
| Charlie Brown – Coasters | Charlie Brown got expelled – Joe Tex |
| Cathy's Clown – Everly Brothers | Cathy's Clown – Reba McIntyre |
| Big Town – Roy Brown | Answer to Big Town – Roy Brown |
| Ballad of a Teenage Queen – Johnny Cash | Return of the Teenage Queen – Tommy Tucker |
| She's got you – Patsy Cline | She can have you – Judy |
| Ruby, don't take your love to town – Kenny Rogers | Billy, I've got to go to town -Geraldine Stevens |
| Only Daddy that'll walk the line – Waylon Jennings | Only Mama that'll walk the line – Jean Shepard |
| Evil on your mind – Jan Howard | Evil off my mind – Burl Ives |
| Wolverton Mountain – Claude King | I'm the girl from Wolverton Mountain – Jo Ann Campbell |
| Please help me I'm falling – Hank Locklin |  (I can't help it ) I'm falling too – Skeeter Davis |
| Eve of destruction – Barry McGuire | Dawn of Correction – The Spokesmen |
| Drive my car – The Beatles | Somebody stole my car – The Kinks |
| Vous permettez, monsieur? – Adamo | Vous permettez, madame? – Slome Japie |
| Waltzing Matilda – AB "Banjo" Paterson | Tom Trauberts Blues – Tom Waits |
| Waltzing Matilda – AB "Banjo" Paterson | And the Band played Waltzing Matilda – Eric Bogle |
| Baby Blue – Gene Vincent | It's all over now, Baby Blue – Bob Dylan |
| Barrett's Privateers – Stan Rogers | Garnets Home Made Beer – Ian Robb |
| They're coming to take me away ha-haaa – Napoleon XIV | I'm happy they took you away ha-haaa – Josephine XV |
---
Het is een bijna vergeten genre, dat van de antwoordplaat. Vroeger werd een grote hit vaak gevolgd door een antwoord of een vervolg, soms door dezelfde artiest, maar vaak ook door een andere, die een vorkje probeerde mee te prikken.
Soms ging het ook om vrouwen die een vrouwelijke versie van een nummer brachten. We hebben er hier wat voor je op een rijtje gezet. Links het origineel, rechts het antwoord.
Dit is maar een fractie van wat er op dit gebied te vinden is. Met name in de vroege R&B en de country zijn er vele pogingen ondernomen op een succesnummer mee te rijden.
Tegenwoordig heb je alleen nog Weird Al Yankovic die nummers parodieert, maar dat zijn niet echt antwoordliedjes. Een van de opmerkelijke kanten aan antwoordliedjes is juist dat ze meestal verbazend serieus zijn. Er mag best wat meer gelachen worden.
We pikken er nog even één voorbeeld uit:
In 1965 namen the Beatles Drive my car op met op het eind "beep beep mm beep beep yeah". In 1993 verscheen het laatste echte studioalbum van the Kinks – Phobia – waarop Somebody stole my car. Op zich over een spanwijdte van dertig jaar een perfecte reactie op Drive my car als het gaat om de veranderende samenleving: van onbekommerd blij dat ik rij naar autodiefstal in een gewelddadiger stadsmilieu. Wat zo aardig is dat het Kinksnummer ook eindigt met "beep beep yeah" maar dan klinkt het meer als een autoalarm. Kortom een antwoordnummer waarin niet alleen wat betreft tekst maar ook wat betreft muziek geantwoord wordt.